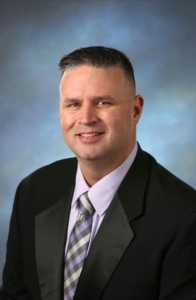 "A great DJ, just for a moment, can make a whole room fall in love. Because being a DJ is not about choosing a few tunes.
It is about generating shared moods; it's about understanding the feelings of a group of people and directing them to a better place.
In the hands of a master, songs create rituals of spiritual communion that can be the most powerful events in people's lives."
From the book Last Night A DJ Saved My Life by Bill Brewster and Frank Broughton.


Planning a wedding can be stressful enough, let DJ Chris Renn help you plan and facilitate an
UNFORGETABLE WEDDING CELEBRATION
.
CHRIS RENN
is a fun, passionate and professional DJ that will provide you with memories to last you a lifetime because his experience at over 300 wedding receptions will ensure you and your guests have a great time. Add a little nightclub atmosphere to with current hit remixes heard at the hottest nightspots Boston. Chris has played at some of the best nightclubs around as MC Renn. So get your dance floor packed and keep it going all night long.
Clink on the
TESTIMONIAL PAGE
and you'll find many great recommendations for Chris, as well as many 5 star reviews on
WEDDING WIRE
. The experienced DJ knows how to please a crowd and a good DJ prides themselves on being aware of guest's reactions and responses to the music every minute and can adjust accordingly. Londonderry's own, Chris Renn, will satisfy all your wishes and play your guests requests as appropriate. With
UPLIGHTS AND CEREMONY SYSTEM
, DJ Chris Renn can take care of all your lighting and sound needs for weddings in New Hampshire (NH), Massachusetts (MA), and Maine (ME).
DJ mixing is done by taking a sequence of musical tracks typically mixed together by beat to appear as one continuous track. When you hear a DJ at a wedding that does not have this skill it is easy to differentiate once you have been to a wedding that a former nightclub DJ like
MC RENN
has performed. The difference in the guest's experience is quite noticeable. Having developed the skill of manual beat-matching on Serato Scratch LIVE software and continuing with this software to this day, Chris has honed his craft without the use of modern computer technology. This technology used in the software such Virtual DJ has allowed automatic beat-matching and led to debate regarding its use, which is sometimes described as cheating in the nightclub DJ world.